Online Bible Study Tips and Hacks
Categories: Category, Discipleship
Online Bible Study Tips and Hacks Video Conference Options
To split people into groups (breakout rooms), you can use either Zoom or Skype.
Prep Work
Have a person (aka. Host) in charge for setting up the Zoom account and create a recurring chat, if you want to avoid having a different link every time.
Recommend that the HOST stays the same for every meeting to avoid technical issues, but do have a backup host who knows how to use Zoom in case they can't be there.
Set up a messenger chat for all the Participants. Share the link for the Zoom chat. Ask the participants not to spam the conversation with memes, etc.
Set up a word document with a reading schedule, and for personal and general prayer requests that people can edit, write in their requests, etc. Share the link into the group as well.
Set up a separate chat where Staff members can communicate during the Bible study if necessary.
For each evening, decide who will be the:

MC (Staff member) - greets people joining, communicates technical details with people when they join the chat, answers technical and other questions, and before the start of "breakout rooms" leads in prayer.
GROUP LEADERS: each leader gets a group of 5 to 10 people. More is not recommended. Group leader moderates the group, leads using the four questions (see below). Anyone can do this. The idea is to get many leaders so that they realize they can lead, which helps them in the future to start their own group. Have a Staff member in every group so they can help.
Meeting
Chat opens "10ish" minutes earlier. People get to see who is there, get to know each other a bit, etc.
MC is in charge of welcoming people into the "main room". The MC asks people to turn off their mics when not speaking to avoid any noise. He/she gives a few details on how the study will look like - see questions.
The HOST splits people into groups. Each Group Leader gets a Staff member with them to help if necessary. If there are new people, the Host puts them in a group with someone they know, at least for the first time. (Look on messenger to see who added, or get with other staff members).
Encourage you to have people from different communities in a group.
Groups don't need to stay the same. Mix them up whenever you meet.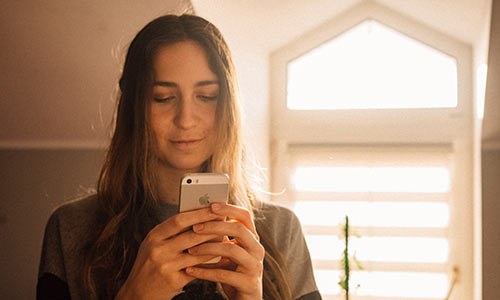 Categories: Discipleship, Coronavirus Resources, Remote Evangelism Ideas, Evangelism
Try Our "Seek Cards" App
Start Bible ConversationsEncourage your students to download our Seek Cards app and use it to expose them to scripture and to discuss... View Resource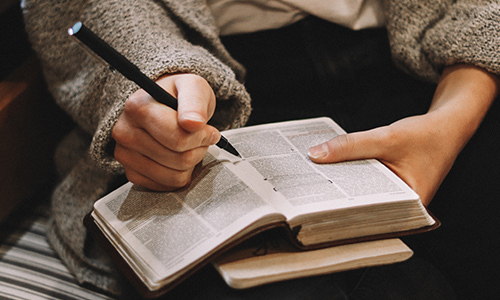 Categories: Category, Discipleship
Online Bible Study Tips and Hacks
Online Bible Study Tips and Hacks Video Conference OptionsTo split people into groups (breakout rooms), you can use either Zoom or Skype.Prep... View Resource
Categories: Evangelism, Discipleship, Remote Evangelism Ideas
Download a Powerful Tool for Evangelism: The "Look" Study
A Short Four-Part Study on the Four Spiritual Principles of the Gospel:Do you know someone interested in talking more about the Bible, but not... View Resource